Urinary tract infection resource suite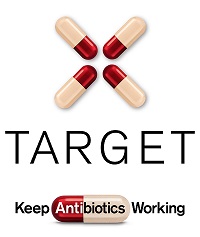 This section of the TARGET Toolkit has been designed to support the Government's ambition to halve inappropriate prescribing of antibiotics to help facilitate the NHS Quality Premium targets related to reducing gram-negative bloodstream infections (GNBSIs) and inappropriate antibiotic prescribing in at risk groups.
We have grouped all of the TARGET resources focussing on Urinary Tract Infections (UTIs) in one place to make it easier for you to find them all.

Version 1.0, November 2021.

Training resources
Managing UTI eModule explains the importance and appropriateness of diagnostics and offers advice on how to assess and treat patients with a range of urinary symptoms.
TARGET webinar on UTIs highlights simple key actions to help improve your antibiotic prescribing whilst improving the patient experience and their self-care.
TARGET UTI rapid update quiz (PPT): take part to help identify NICE recommendations for current practice (June 2020). The quiz is for prescribers and health professionals managing people with suspected UTI.
Recurrent UTIs Podcast