Urinary tract infection resource suite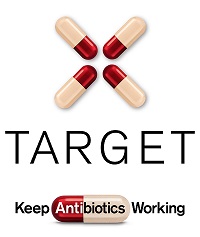 This section of the TARGET Toolkit has been designed to support the Government's ambition to halve inappropriate prescribing of antibiotics to help facilitate the NHS Quality Premium targets related to reducing gram-negative bloodstream infections (GNBSIs) and inappropriate antibiotic prescribing in at risk groups.
We have grouped all of the TARGET resources focussing on Urinary Tract Infections (UTIs) in one place to make it easier for you to find them all.

Version 1.0, November 2021.

Other UTI resources
I-Hydrate: Staff in two care homes in London and researchers from the University of West London have created a free, downloadable resource park to share best practice to ensure care home residents are properly hydrated.
Out of hospital management of UTIs in elderly patients - Health Education England: Surveillance shows that previous urinary tract (bladder) infections, urinary catheterisation, hospitalisation, being prescribed antibiotics in the previous month and old age are key risk factors for these infections in the out of hospital setting. This short film aims to support health and care workers looking after older adults with suspected urinary tract infections (UTIs) and introduces resources that can be used to diagnose, manage and prevent UTIs in the out of hospital setting. The short film was published on 20 February 2019.