Leaflets to discuss with patients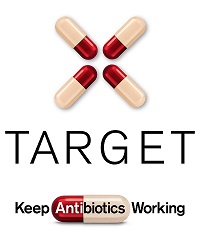 Using patient leaflets interactively in consultations is the best way to support effective discussions and maintain patient satisfaction.

Version 1.0, November 2021.



Other useful leaflets (not developed by TARGET)
When should I worry?
Booklet for parents and carers (click on the image to download the booklet). For other languages please visit the When Should I Worry website.
The 'When Should I Worry?' booklet provides information for parents about the management of respiratory tract infections such as coughs, colds, sore throats and ear aches in children. It is designed to be shared in consultations.
Caring for children with coughs leaflet
This leaflet was co-created by a diverse group of parents and University of Bristol researchers. It contains information addressing the four most common parental concerns for children with RTI with cough and safety-netting advice based on NICE guidelines. The leaflet was created under a creative commons licence (attribution) which means they can be used, reproduced and distributed by anyone as long as they are clearly attributed in any report or publication and cited as: Cabral, C. Ingram, J. Redmond, N. Horwood, J. Blair, P. Hollinghurst, S. Hay, A. Lucas P. 2016, 'Caring for children with coughs: Information and advice for parents'. University of Bristol, Bristol. Foreign language translation of this leaflet are available from the University of Bristol website.
Get well soon without antibiotics leaflet
This leaflet, produced by the Department of Health, explains the need to get the right treatment for common illnesses such as colds and coughs without encouraging antibiotic resistance. It is available in different languages and is suitable for distribution in waiting areas.
Antibiotics Don't Cure Toothache
Part of the dental antimicrobial stewardship toolkit for primary care, this leaflet highlights why antibiotics don't cure toothache and provides safety netting advice.
Self-care forum fact sheets
The Self-Care Forum is dedicated to helping people take care of themselves and as such, have created a series of self-care fact sheets for common ailments which aim to help clinicians and patients discuss issues around self-care during consultation and especially how to handle the symptoms in the future.